THIS SUNDAY 8:30 am and 10 am
COMMUNION SUNDAY

Worship with the whole SCC family led by Pastor Christian Rainville
Jehovah
The God Who Moves Mountains
Cornerstone
Freedom Reigns
OUR MESSAGE with Pastor Tommy Smardz
"The Miracle Of Provision"
"Signs, Wonders And Miracles" Series

GENERATION KIDS SUNDAY SCHOOL
1st - 8th grades 10 am
Is it your first time visiting with children?
Preregister your information online before you walk in through Plan A Visit. Check-In is then Quick and Easy
PLAN YOUR VISIT
ANNOUNCEMENTS
SAVE THE DATE
THE SCC ANNUAL CHURCH PICNIC & OUTDOOR SERVICE JULY 31
Service begins at 10 am
at the North Evans Fireman's Park
7154 Versailles Plank Rd, Derby, NY 14047
SMALL GROUP OPPORTUNITIES

Galatians/Ephesians with Pastor Dan Graber
STARTS WEDNESDAY JUNE 29
6:30-8PM
IN THE SCC CAFE
REGISTER NOW
GRIEF SHARE
Support and encouragement for those on the difficult journey of the loss of a loved one.
Call Pastor Maryse Blacher to register and for more information
716-627-2183
Registration $25 includes workbook and all material.
Chronological Reading Challenge For 2022
It's not too late to start....or start again!
The One Year Chronological Bible
is ideal for anyone who wants to take a fresh look at the Bible by reading it in the order the events actually happened. You can read the entire Bible in as little as 15 minutes a day. Sign up online at or join us by signing up
ONLINE HERE
or on the
YouVersion Bible App
NOTEWORTHY
Do you have a Prayer Request? Come forward on Sunday or email Pastor Tommy? Click below


Reading Plan
Download The Bible App Now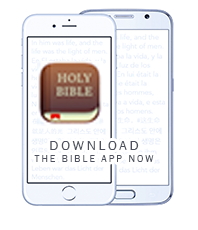 iPhone/iPad
Android
Kindle Fire
100% Free
Listen to Bible audio versions including: American Standard Version (ASV)
English Standard Version 2016 (ESV)
Holman Christian Standard Bible (HCSB)
King James Version (KJV)
The Message (MSG)
New American Standard Bible - NASB 1995 (NASB1995)
New International Version (NIV)
New Living Translation (NLT)
World English Bible (WEB)